AMERICAN HARD BAG AGGRESSOR 692 HARLEY TWIN 6X9 KIT FOR SADDLEBAGS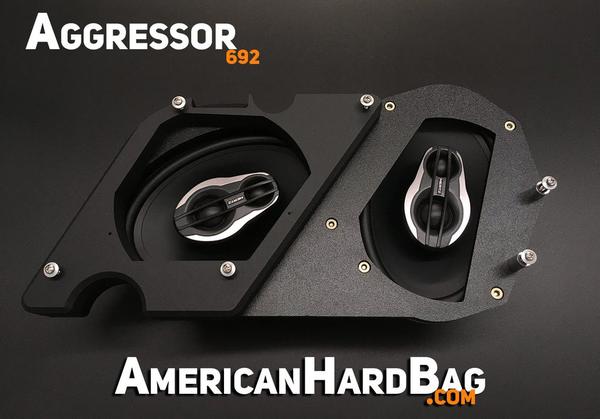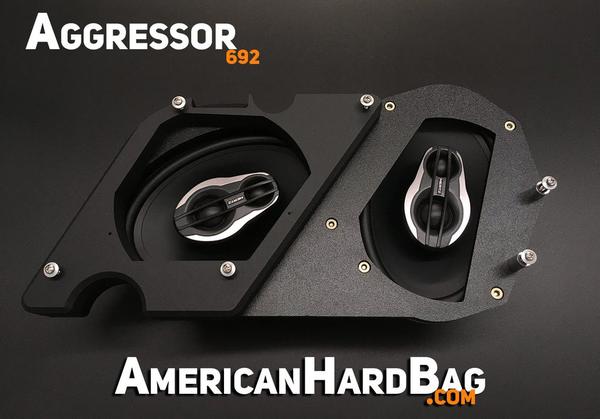 AMERICAN HARD BAG AGGRESSOR 692 HARLEY TWIN 6X9 KIT FOR SADDLEBAGS
THIS PRODUCT HAS A 1 WEEK BUILD TIME BEFORE SHIPPING
THESE KITS ALLOW YOU TO INSTALL TWO 6X9" SPEAKERS IN EACH SADDLEBAG.
The kit is machined from solid high density polyethylene and is 100% waterproof. Powder coated stamped steel grills, router templates, and a specialized router bit are all included in the kit.
Made in America
American Made Stainless Steel Hardware
Fits All Bags '98 & up including Stretched Aftermarket Bags and Rushmore Bikes
Fits Any Standard 6x9
Works with Lid Speakers
Sold as Left Kit, Right Kit, or as a Pair for a Total of 4 Speakers
5 Year Warranty
This kit is designed for the DIYer as well as well as the professional. The kit will save you endless hours of fabrication time and guarantee you a clean professional result every time.